Donor Programs/Cause Marketing
Looking for a way to raise funds?  Entertainment® has 60 years of experience helping raise funds for great causes.  Digital or in print, we have solutions to incent and reward giving for Corporate adopt-a causes, donation platform rewards, and fundraising products.  Contact us to learn more about a custom designed solution for you.
Engage, Incentivize and Reward with premium benefits in Dining, Shopping, Travel, Attractions, and Online Discounts from Entertainment®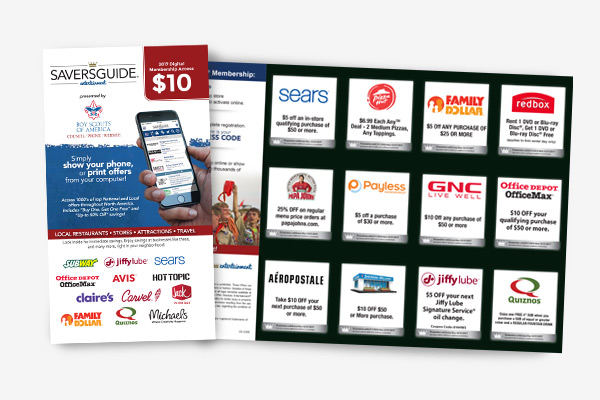 The Reward That Keeps On Giving…
We'll work with you to devise a program to thank your donors for their generosity…

Jiffy Lube wanted to give a low-cost high-value incentive for their annual charity drive to support the Muscular Dystrophy Association (MDA).
Entertainment® created a coupon booklet with over $100 in National savings deals plus Jiffy Lube offers for a minimum donation to MDA.
6+ years; Jiffy Lube has generated significantly more donations to the MDA while simultaneously building goodwill and loyalty to the chain.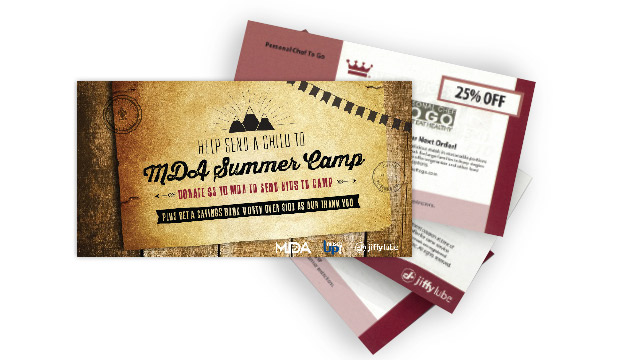 What Makes Us the Strongest Discount Network in North America?
North America's Leading Discount Network
Best-In-Class Premier Savings
Trusted by America's Favorite Brands
Let's get to work for your business.