Powered by Entertainment®
Since Entertainment® began in 1962, we've created print solutions featuring offers in our discount network. Our customized solutions are a proven way to add value and ensure your message is read.
add value • increase open & read rates • extend message shelf life • surprise & delight • omni-channel • drive response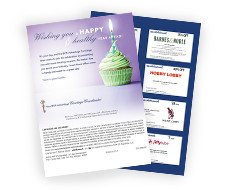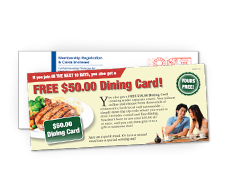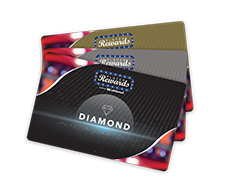 Print Works for Your Customers
Our printed materials include exceptional savings at local, regional and national merchants, and they give your customers access to great deals for as long as 18 months. By using our proprietary coupon matching system and your geographic, demographic and lifestyle data, we'll create variable printed marketing materials personalized for your individual customers. No one else can offer discounts with this level of customization.
We offer a variety of formats and sizes to meet your marketing goals and budget; you pick the categories, coupons and supply the messaging, and we will create a truly unique direct marketing piece. From design to fulfillment, our experienced team will handle all the details. Don't have a print vendor? Don't worry, we've got long term relationships with vendors that can help you reduce costs.
Customized to Your Brand; Personalized for Your Customers
Booklets
Direct Mail
Print Programs
500,000+ offers nationwide
Local hotspots & national brands
Multiple offers per merchant
Up to 18-month expiration
Individual
Geography
Demographics
Lifestyle Attributes
What Makes Us the Strongest Discount Network in North America?
North America's Leading Discount Network
Best-In-Class Premier Savings
Trusted by America's Favorite Brands
Let's get to work for your business.