Card Linked Cash Back Loyalty Programs
Powered by Entertainment®
When it comes to premium card linked cash back offers, Entertainment's 60 years of industry leading experience of hyper-local, regional, and national relationships are sure to enhance your customer experience.
Exclusive Return on Ad Spend
•
Seamless Client Experience
•
Data Driven
•
Brand Intelligence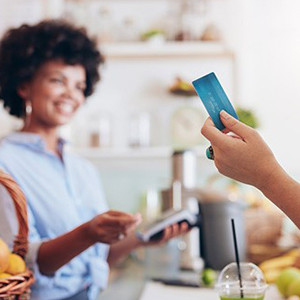 Entertainment Advantage: Card Linked Cash Back Loyalty Programs
Highly Engaged Options/Delivery
Existing Card linked database plus our traditional database of high value offers
Custom Card linked program design—let our team build you a customized database of offers
Your members can utilize cash back for savings/investment, donations or whatever they choose
Card linked offers pushed out to targeted geographies
Valuable spending and demographic information
Relevant offers customized to members; the right offer at the right time is key!
Brand Intelligence – offers targeted for your specific audience
Full North America coverage
Integrate fully into your platform
Live dashboards
Fully supported by our merchant services, marketing, and client success teams
Card Linked, Cash Back Are Exciting New Options For Your Members!
Whether your loyalty program uses a points-based program, statement credit or rebates, we know that acquiring restaurants and retailers is both challenging and expensive. Rely on the experts at Entertainment® with nearly 60 years of experience working directly with thousands of local and national merchants, getting high-quality, high-performing offers to accelerate your card linked loyalty program's speed-to-market. 
Targeting customers with the right offer at the right time is important to adding value to any loyalty program.
Restaurants – The Best Merchant Category for CLO
The Card linked offer (CLO) space is worth an estimated $10 Billion and CLO provider transactions have grown more than 100%*. Among the different merchant types that use card-linking, 21% of them indicate restaurants as the top merchant category for CLO.
Dining makes up about 50% of Entertainment® content and generates ~ 80% of total usage.
Travel Services (Hotel, Airline, Car Rental)
*Source: Card-Linking and O2O Industry Survey 2019, The CardLinx Association
What Makes Us the Strongest Discount Network in North America?
North America's Leading Discount Network
Best-In-Class Premier Savings
Trusted by America's Favorite Brands
Let's get to work for your business.